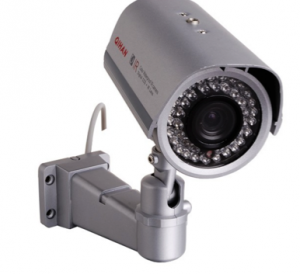 CCTV Systems
From Custom Designed Surveillance Systems to "Do It Yourself' CCTV Systems Don't Be Alarmed can offer you the right products to meet your needs.
Security Cameras come in many different styles and pricing. We take the time with every potential client to be sure they understand the pros and cons of the cameras. The most common type of cameras are dome, bullet, standard, pan-tilt-zoom, covert, infrared lowlight, and license plate cameras. When assisting you in choosing the correct CCTV System we take into consideration your floor plan, area of surveillance, resolution, vandalism potential, lighting and your budget.
Nanny Cameras are available for customers who are away from their child during the day and want to view the daily activities of their child and nanny. Feel safe and secure when you are away from your home or business.
DVRs – Digital Video Recorders
A security system device that records the video from up to 16 surveillance cameras on a hard disk. The frame rate can be switched from real time to time lapse.
Let Don't Be Alarmed choose the right recorder for you. There are a range of recording solutions for embedding analog recorders to enterprise-level network video systems.